Redmi Note 5 or Redmi Note 5 Pro: Should You Upgrade?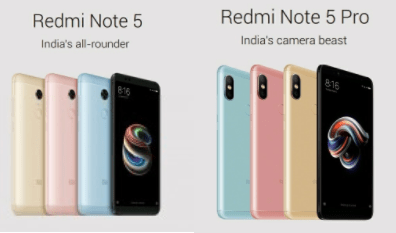 Xiaomi has announced their latest phones for the Note Series, Redmi Note 5 and Redmi Note 5 Pro. The Redmi Note 5 and Redmi Note 5 Pro will be available on flashsale from 22nd February,'18 on Flipkart and Mi India portal. Xiaomi has priced the device extremely competitively and naturally buyers are excited about the latest handsets. Both the devices are expected to do well especially the Redmi Note 5 Pro which offers impressive hardware specs at a very reasonable price.
Although Redmi Note 5 and Redmi Note 5 Pro resemble similar build and design. However, the differentiating factor is the hardware including the camera provided on the respective devices. Not to forget, the price difference of Rs 4,000/- between Redmi Note 5 and Redmi Note 5 Pro for the base variant.
Redmi Note 5: Really an Upgrade?
Well to be honest, Redmi Note 5 is not really a major upgrade over the Redmi Note 4. Infact, Redmi 5 is powered by the same Snapdragon 625 chipset found on its predecessor. Even the build is similar to Redmi Note 4, however the display is slightly different on Redmi Note 5 as it comes with 5.99 inch 18:9 aspect ratio view which entails the phone to be tad longer than normal. Also the bezels have been narrowed down to keep the form factor as compact as possible. The Camera on Redmi 5 is slightly improved as it comes with larger pixel size enabling it to capture decent images. The front camera too comes with flash for selfie lovers.
Apart from the minor changes, one would not find any major upgrade on this phone. Xiaomi could have gone with Snapdragon 630 on Redmi 5 but one really cannot complain as they have priced the phone very competitively. However, in case one is already using the Redmi Note 4 or for that matter even the Redmi Note 3, upgrade to Redmi Note 5 does not seem to be necessary unless one requires a larger display and flash support for front camera.
Redmi Note 5 is priced at Rs 9,999/- for 3GB Ram and 32GB Storage while 4GB and 64GB variant is priced at Rs 11,999/-.
Specifications of Redmi Note 5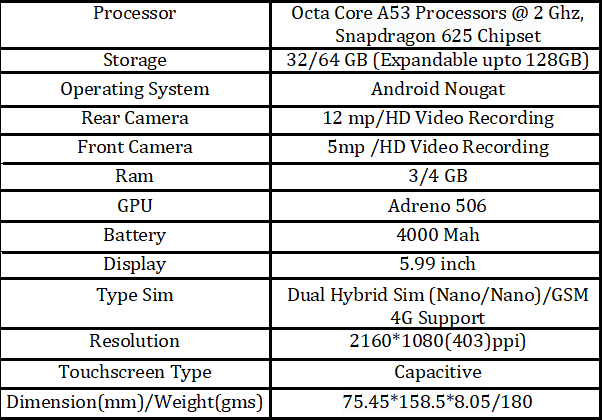 Redmi Note 5 Pro: Impressive Upgrade!!!
Xiaomi may not have amazed us by the Redmi Note 5 launch, but Redmi Note 5 Pro is the real head turner in the midrange price segment. It is powered by the latest Snapdragon 636 chipset which is a powerful midrange chipset along with Kryo Processors making it a potent handset. Apart from hardware, improvements have been made in both rear and front camera too. Dual Camera at the back for portrait mode and front camera with software configured portrait mode is really impressive. Front camera with flash and beauty mode promises to be a treat for selfie lovers.
Latest Snapdragon 636 Chipset backed by powerful Kryo processors along with new display and improved camera makes Redmi Note 5 Pro an impressive product in the midrange segment. The price of base variant is Rs 13,999/- which offers 4GB Ram and 64GB storage. The closet competitor to Redmi 5 Note Pro is the Xiaomi's own Mi A1. But given the fact that Mi A1 sports a dated processor and a weaker front camera coupled with lack of FM Radio support, Redmi Note 5 Pro is the better bet. The Redmi Note 5 Pro is also available with 6GB Ram and 64 GB storage, variant is priced at Rs 16,999/-.
Redmi Note 5 Pro witnesses major upgrades over its predecessor, Redmi Note 4. Individuals looking to upgrade from previous generation handset may consider Redmi Note 5 Pro as a worthy upgrade.
Specifications of Redmi Note 5 Pro