Mi Pocket Speaker 2: Budget Bluetooth Speaker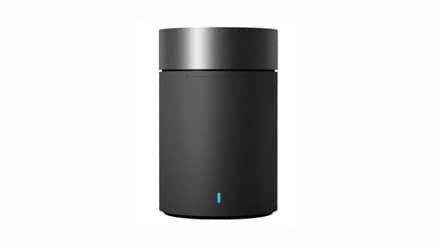 Mi (Xiaomi) has introduced the Mi Pocket Speaker 2 in India, a compact budget end speaker. The new Bluetooth speaker has been priced at Rs 1,499/-, currently available on Mi India portal and Flipkart. Mi Pocket Speaker 2 is available in two colours, Black and White. The latest speaker comes with 1200 mah battery which is expected to provide continuous playback for 7 hours on single charge. Mi India has also launched an even more compact version & economical Bluetooth speaker, Mi Compact Bluetooth Speaker 2 currently available for Rs 799/-.
Build and Design
Mi Pocket Speaker 2 sports a compact design, cylindrical form factor may be segregated into 2 parts, the lower portion comprises of polycarbonate/abs material while the upper surface is made up of aluminium alloy.
The minimalistic design and compact form factor makes it very convenient to carry and use with the smartphone, laptop, etc. It has the LED notification light and the charging port at the lower side end which seems to fit seamlessly with the design. The bottom surface has a rubberized feel to it which is quite pleasant. Operating the Mi Bluetooth Speaker 2 is also quite simple, one simply needs to push the top metal surface downward to switch on the speaker. The volume may be adjusted by rotating the top end of the speaker.
Performance and Sound Quality
Considering it is a compact/portable budget end speaker, the sound quality is decent for 5W system. It is not very loud but adequately loud for an average size room (120 sq ft). Compared to the Mi Mini Speaker launched last year this Bluetooth Speaker has got decent Bass and audio quality is acceptable.
The standby time on this speaker is also good; I was able to easily get 5 hours on continuous playback during my time with the Mi Pocket Speaker 2.
It takes around 1.5-2 hours approximately for the Speaker to charge completely. It may be charged using a Smartphone charging adapter and USB charging cable.
Overall Experience: Mi Pocket Speaker 2
Mi Pocket Speaker 2 is a decent product, if one is looking for a compact budget Bluetooth speaker. I will term my experience with the Bluetooth speaker as a pleasant one. However, Sound Quality and Volume Levels has scope for improvement, personally I would have preferred an even more compact form like the one found in Mi Mini Speaker.
So, this was my view about the Mi Pocket Speaker 2. Do let me know your views in the comments section down below.